Neat stuff from @MedievalScholar on Twitter:
King Baldwin IV. One of Jerusalem's most remarkable rulers. Faced with insurmountable odds from childhood, Baldwin defied expectations and became one of the most significant rulers of his time.

A Thread: The Leper King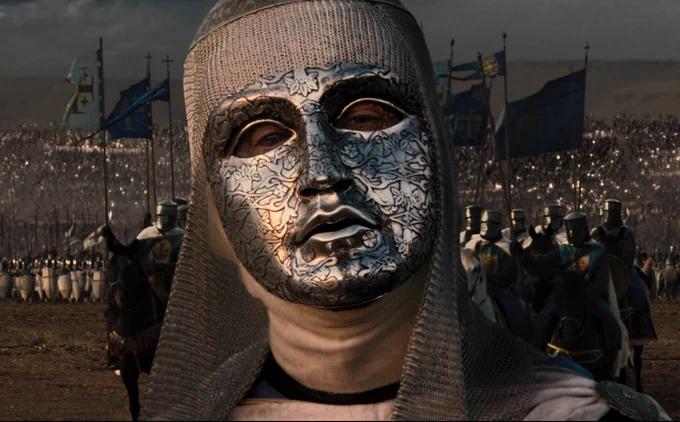 Note that unfortunately, despite looking very very cool. No, Baldwin IV did not wear a silver mask as depicted in the movie "Kingdom of Heaven."
There are no contemporary sources that support the idea of Baldwin wearing a facial covering, especially one depicted in the movie.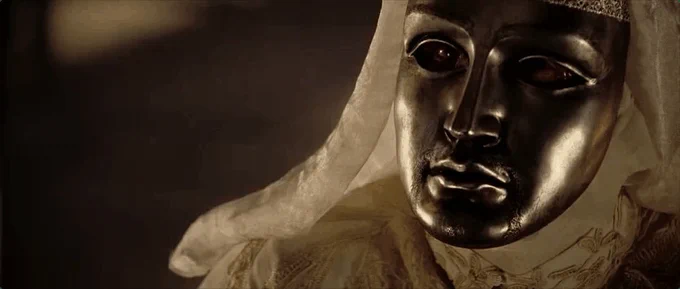 Baldwin IV was born in Jerusalem in 1161 to King Amalric I and Queen Agnes.
Baldwin would be diagnosed with the devastating disease leprosy at the age of nine. A disease that would ravage his body, but not his spirit.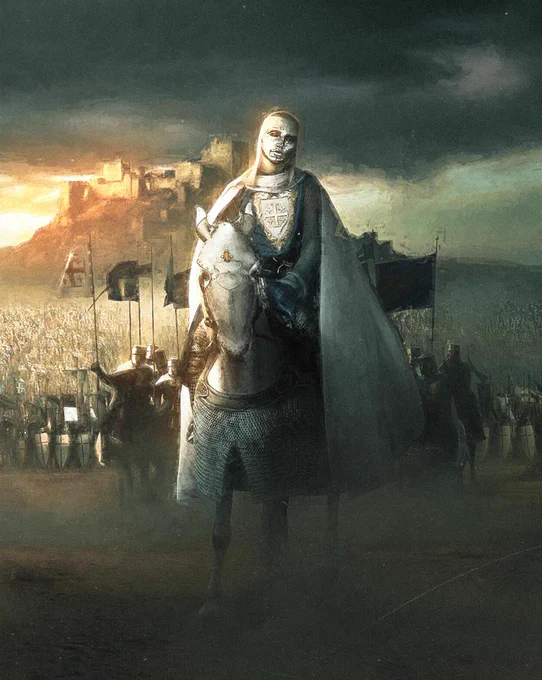 At a young age, Baldwin would be educated and tutored by William of Tyre. He would note that the young Baldwin displayed insensitivity to pain when his arm was pinched or even bitten. As a result, leprosy was suspected.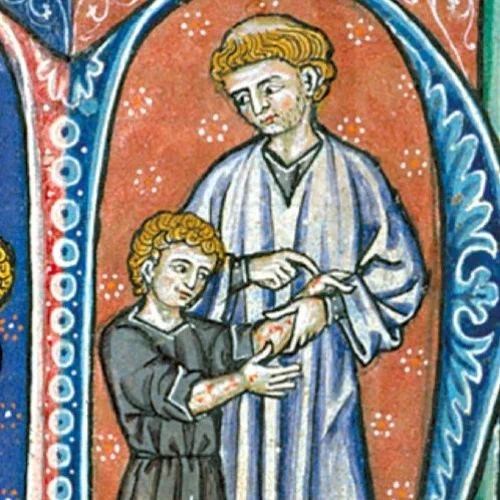 Baldwin would become King of Jerusalem on July 11th, 1174 after the sudden death of his father Amalric I due to dysentery. He would be crowned in the Church of the Holy Sepulcher.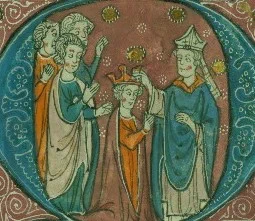 Under normal circumstances, the coronations of Medieval rulers would take place on Sundays.
However Baldwin would be coronated on July 15th, 1174 as it was the 75th anniversary of the seizure of Jerusalem in the First Crusade.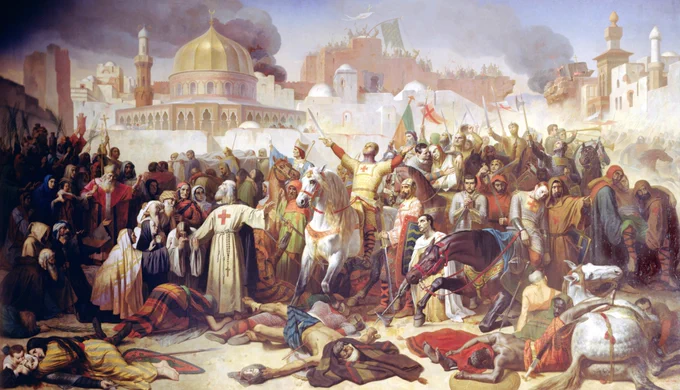 At the age of 13, Baldwin was too young to rule on his own, so he would appoint Count Raymond III of Tripoli. Raymond would serve as Baldwin's regent until 1176.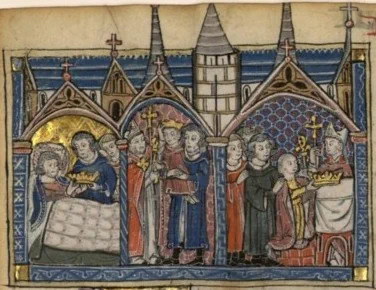 Upon the second anniversary of his coronation Baldwin would reach the age of majority. Count Raymond's regency would come to an end.
Joscelin of Courtenay would be appointed as seneschal and would be set to marry Agnes of Milly.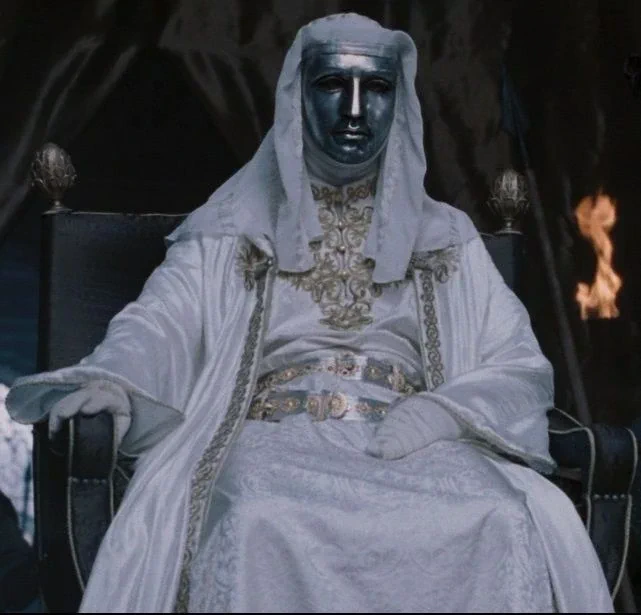 During his time as regent, Raymond had allowed Saladin, leader of the Muslim forces, to surround crusader states.
Baldwin would not renew this treaty with the Sultan. Knowing that Saladin had been left unchecked for too long.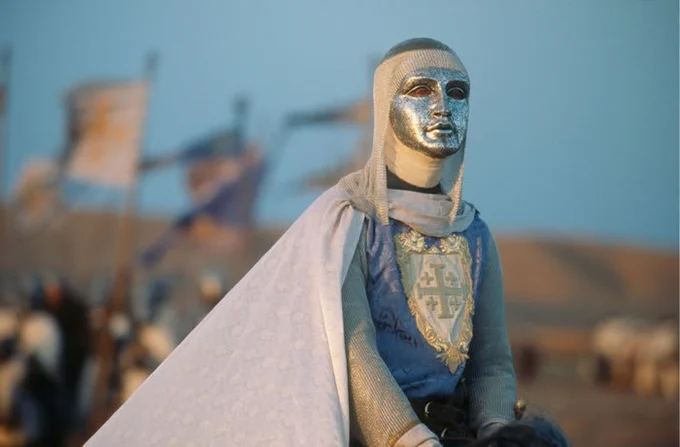 As leprosy slowly took its toll on his body, Baldwin IV relied on his inner strength and determination to lead his people. Despite his physical limitations, he proved to be a capable and determined ruler.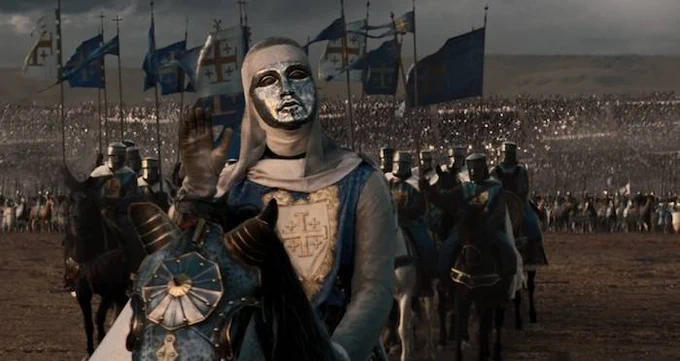 While only having the use of one arm, Baldwin refused to let his physical deterioration stop him from fighting in battles alongside his men.
Baldwin's most notable accomplishment would be the victory at the Battle of Montgisard in 1177.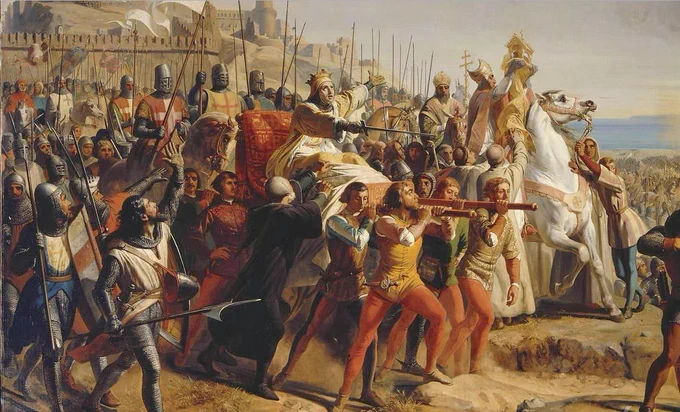 The Battle of Montgisard would take place on November 25th, 1177.
The battle would be between The Kingdom of Jerusalem, joined by the famous Knights Templar, against the Ayyubids, led by Saladin.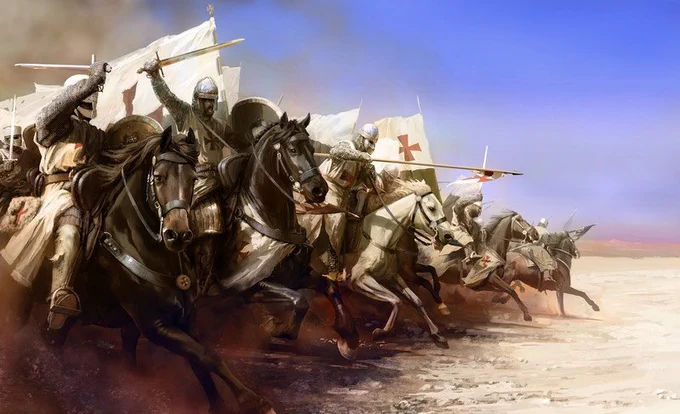 Numbers for the forces are estimated to be 3,000 to 4,500 men for Baldwin's army. Consisting of about 375 knights and 80 Templars and 2,500 to 4,000 archers and infantry.
It's suggested that Saladin's army was around a staggering 21,000 to 26,000 but this is greatly exaggerated.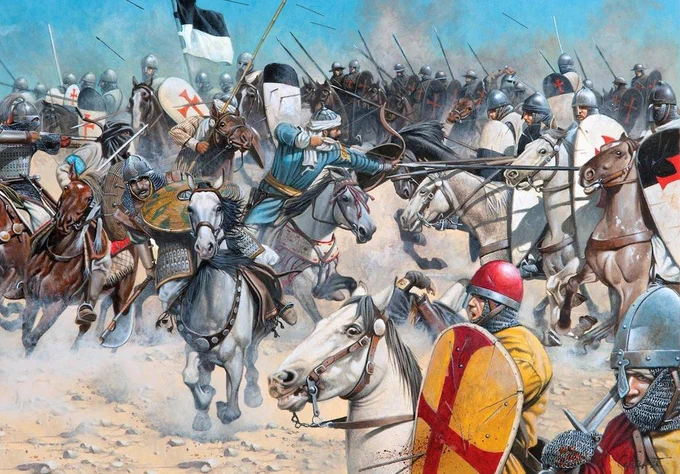 Baldwin IV decided on launching a surprise attack on Saladin's army while they were marching towards Jerusalem.
He led his forces out of the city and managed to catch Saladin's troops off guard in the hills near Montgisard.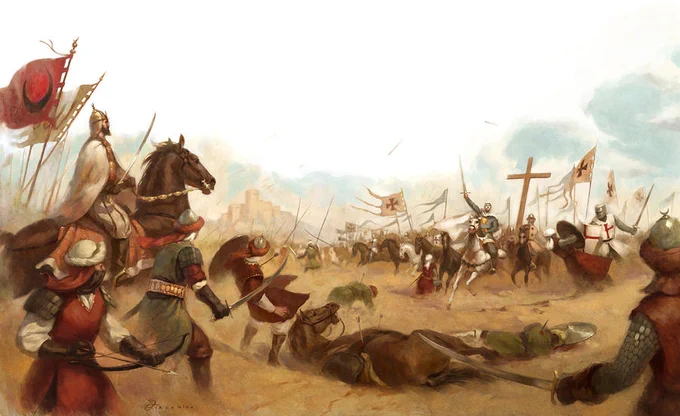 Despite being outnumbered, Baldwin IV's forces fought with courage and ferocity. The knights charged into the enemy and delivered a devastating blow to Saladin's army. This caused chaos and disarray among Saladin's troops.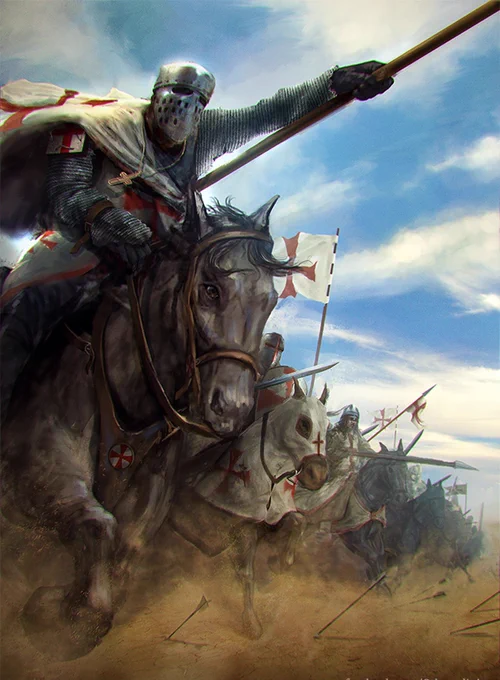 The Battle of Montgisard would be a tremendous victory for the Kingdom of Jerusalem.
Despite facing overwhelming odds, Baldwin IV and his forces successfully repelled Saladin's invasion, inflicting heavy casualties on the Ayyubid army.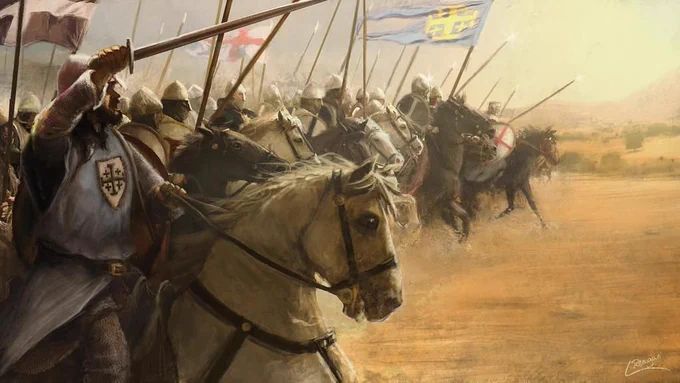 The Battle of Montgisard was a turning point in the conflict with Saladin and helped secure Jerusalem for the Crusaders for the time being. Earning Baldwin tremendous respect from his men and very likely his enemies as well.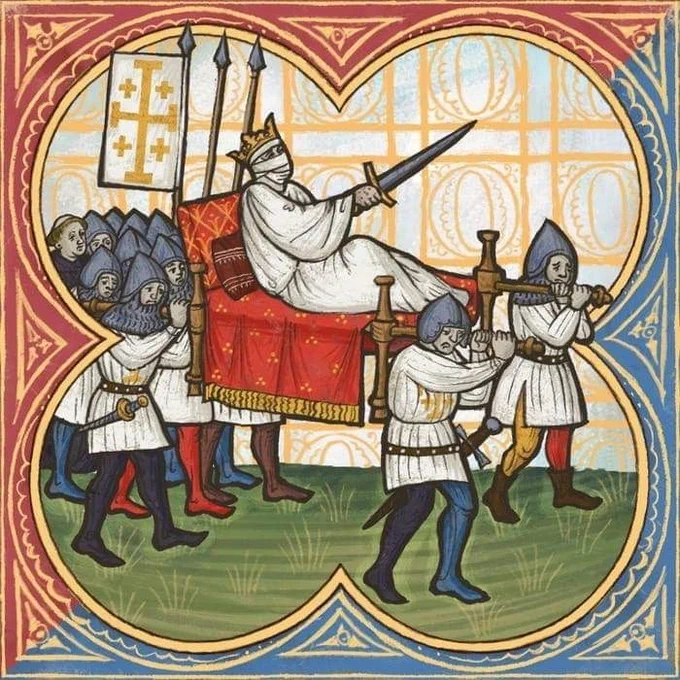 Aware of his deteriorating health due to leprosy, Baldwin IV began to make plans for the future leadership of Jerusalem.
He arranged the marriage of his sister Sibylla to Guy of Lusignan, thereby ensuring a continuation of the royal line.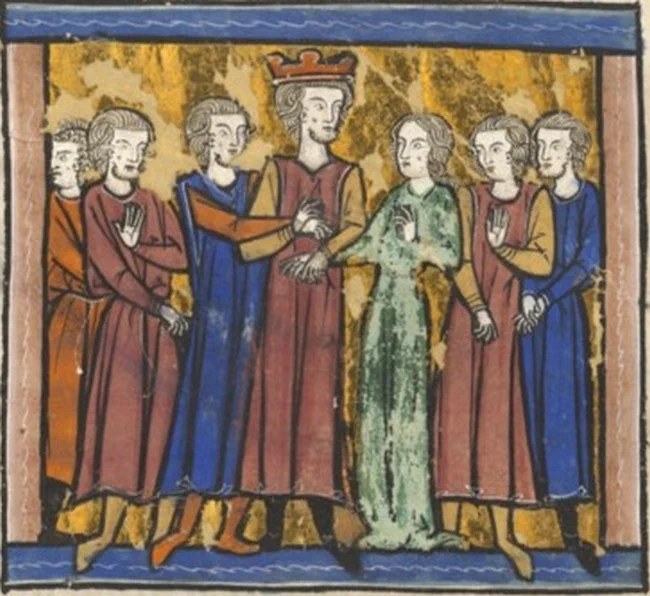 On March 16th, 1185. King Baldwin IV of Jerusalem would die. At the age of 24 the young king would perish from infection as a result of his leprosy.
Today, King Baldwin IV is buried in the Church of the Holy Sepulcher in Jerusalem.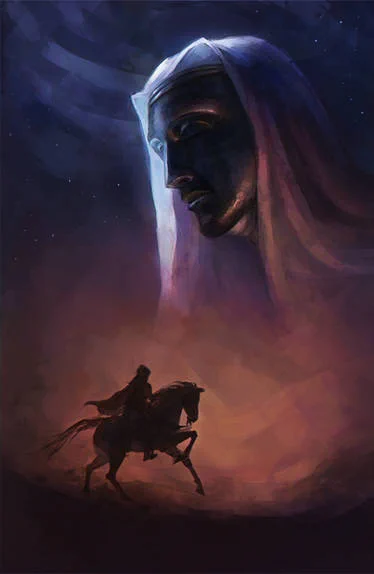 Though his life was short, King Baldwin IV accomplished much, and despite his physical limitations, he defied the odds and became one of Jerusalem's greatest kings.